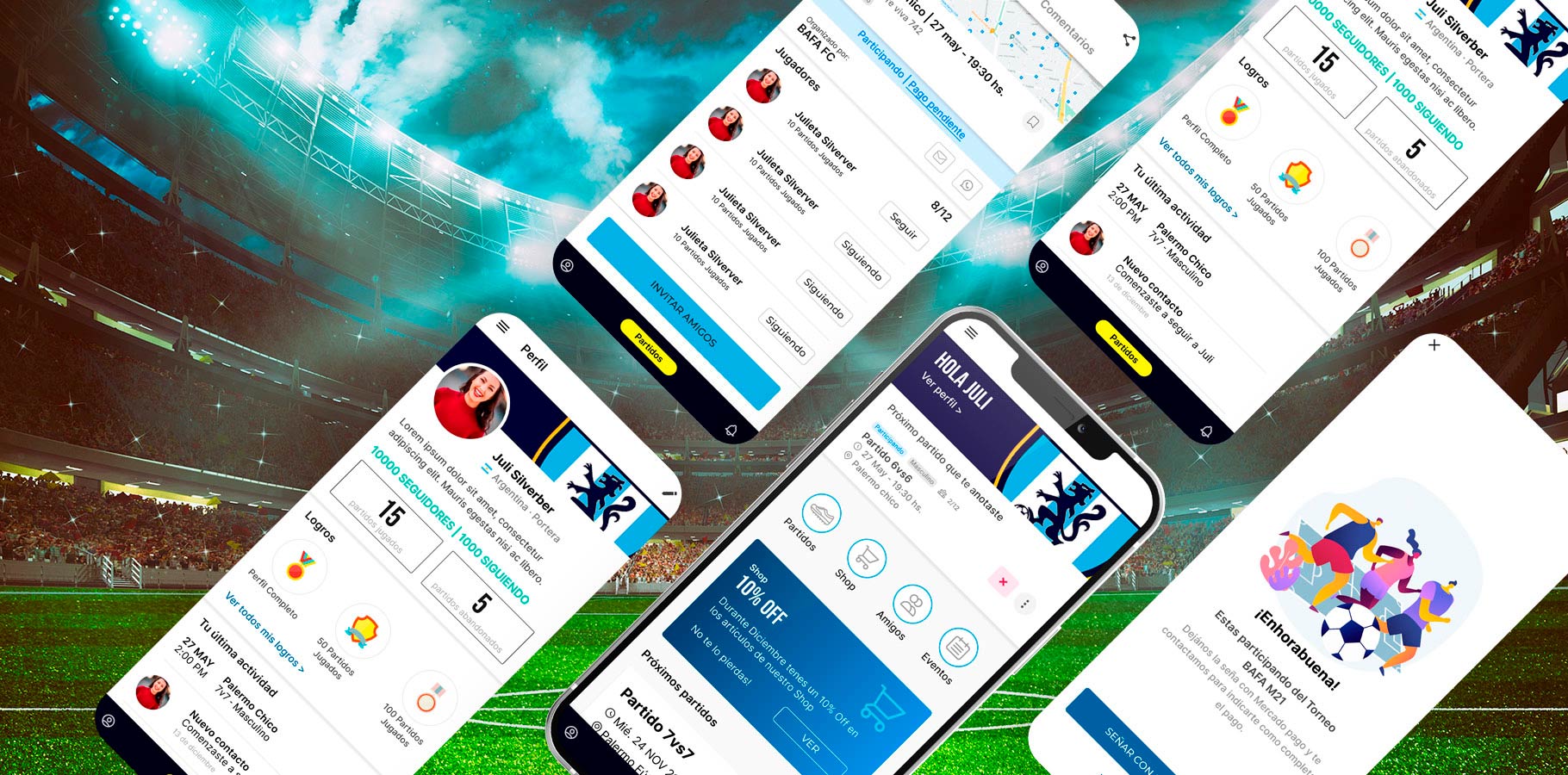 Development and improvement to version 2.0
BAFA is an international community of amateur football players. It is aimed at tourists who want to live the experience of playing a soccer match during their stay in Argentina. They can choose from the available matches organized by BAFA and join, in addition to forming a community and being able to make friends with other players through the app.
+ Sign up for matches
+ Make payments
+ Add friends
+ Unlock achievements
+ Rate players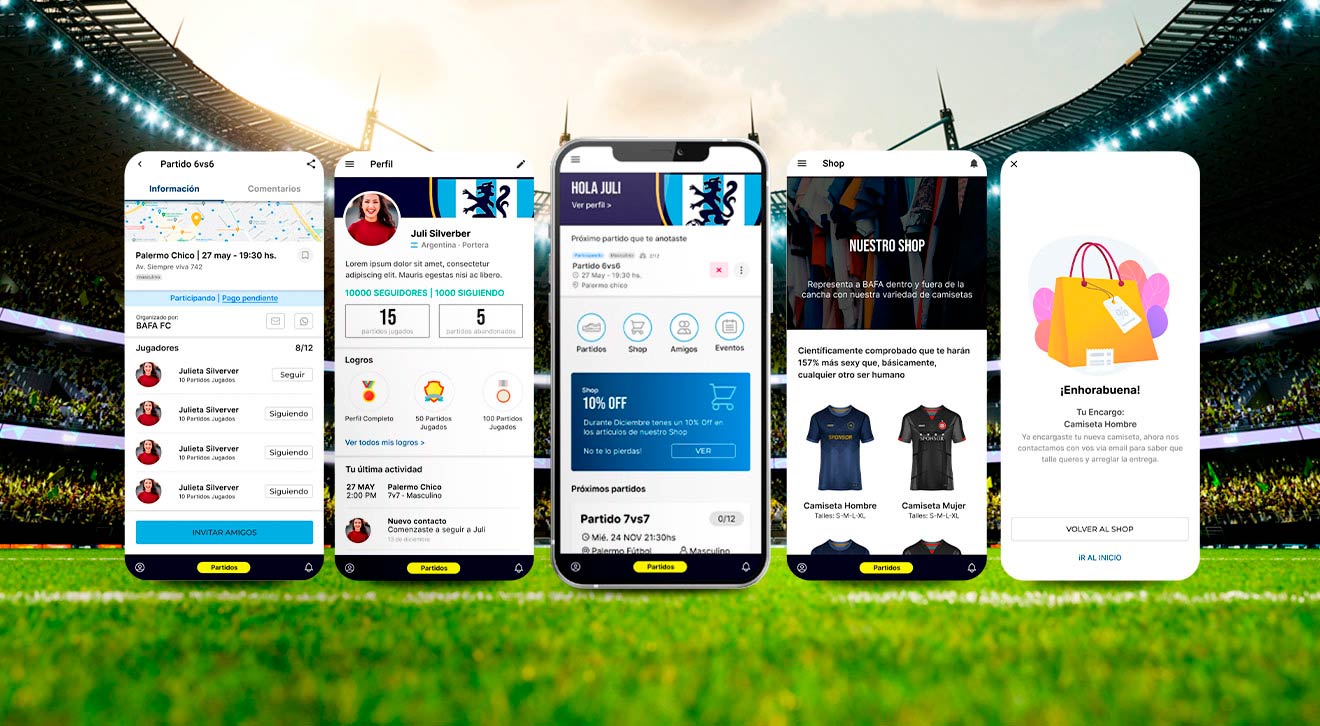 Agile methodology
We start from the need to update the design and improve the usability of V1 of the app. For this, we begin the research stage to get to know our users, discover their needs and devise solutions, and then begin prototyping in low, medium and high fidelity. After validating our ideas with user tests, the project was scheduled by our team.
+ Research
+ Ideation
+ Prototyping
+ Evaluation